bdeyoung@ecswa.org
425-641-5570 Ext #
BA English: Seattle Pacific University (WA)
MA Teaching: Seattle Pacific University (WA)
Educational Leadership/Superintendent Licensure
Began Teaching: 1998
School administrator since: 2006
Joined ECS: 2022
I have spent a lifetime in Seattle-area Christian schools as a student, teacher, and administrator. After graduating from Bellevue Christian School, I pursued education at Seattle Pacific University, earning a Bachelor's in English, a Master's in Teaching, and my Educational Leadership/Superintendent Licensure. I taught high school English and History at a small Christian school in California before returning to Seattle and serving in administrative roles at The Bear Creek School and Bellevue Christian School from 2006-2022. I join ECS as Head of School at the start of the 2022 school year.
I am passionate about my own Christian faith and aspiring to model the life laid out for us in scripture. I believe that independent, interdenominational Christian schools hold a unique opportunity – and responsibility – not only in shaping a life of discipleship in our young students, but also in reflecting the light of gospel to the broader community. My vision is to see Eastside Christian shine its light in such a way for our surrounding community.
I am married to my high school sweetheart, Camille, and together we have three young boys.
mmigliore@ecswa.org
425-641-5570 Ext #111
BA History: Lafayette College (PA)
Thomas J. Watson Fellow
MA History:  University of Florida
MA Teaching: Trenton State College (NJ)
Began Teaching: 1990
School administrator since: 2004
Joined ECS: 2011
I spend most of my free time trying to keep up with two high-energy young boys.  I'm an avid sports fan and I have just enough construction knowledge to give me the confidence to start lots of home projects (the key word here being "start").  I love spending my day with kids and working with other passionate disciples of the Lord at a Christ-inspired school.
drogers@ecswa.org
425-641-5570 Ext #112
Bachelor of Science, Education: University of Georgia
Master of Divinity: Reformed Theological Seminary
Began Teaching: 2017
Joined ECS: 2021
After growing up in a very small town in South Carolina, I attended the University of Georgia where I played football.  It was there through the ministry of Athletes in Action where I met Jesus and my life was dramatically changed.  After graduating and hanging up my helmet, I joined staff with Athletes in Action and worked as a sports chaplain with college and professional athletes and coaches.  After close to ten years of athletic ministry, God led me to attend seminary at Reformed Theological Seminary and pursue work as a church planter and pastor.  This eventually led me to planting and pastoring a multicultural church in the inner city of Boston.  After serving for ten years in the inner city, God opened a door for me to fill in for a first grade teacher on maternity leave at my children's school.  Through this experience, God gave me a heart for Christian education and to see children and youth come to know Jesus and worship Him.  This led to me coming west and joining the faculty at Bellevue Christian School where I served for three years as Chaplain/Director of Discipleship and taught 8th grade Bible.  I am so thrilled to be able to now serve at Eastside Christian School, and can't wait to see how God will continue to build His Kingdom here.  I am the proud father of 5 adult children, and owner of one yellow lab dog.  I love exploring and enjoying God's creation, especially the things I can catch on a fly rod!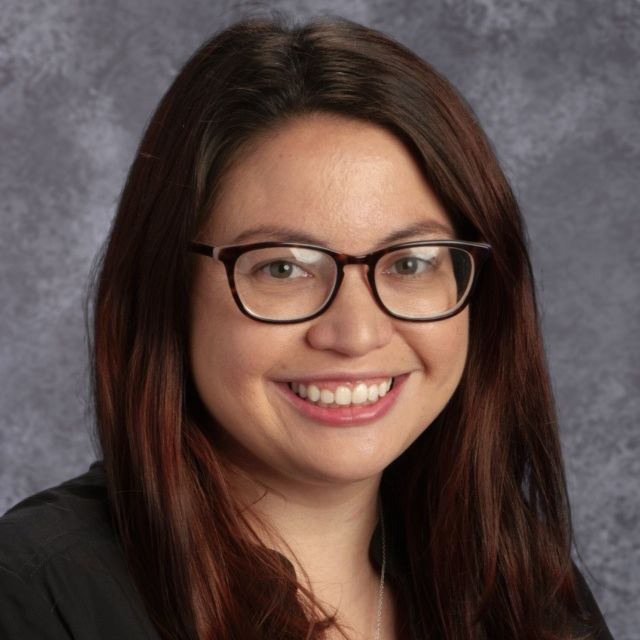 djobe@ecswa.org
425-641-5570 Ext #110
Bachelor of Arts: Northwest University, Organizational Communication
Joined ECS: 2021
The Eastside has been my home since 1997. I attended Northwest University where I received my B.A. in Organization Communication. Before joining ECS, I worked as an ESL teacher and at a health clinic as a Vocational Specialist. God has led me to this wonderful school and community, and I couldn't feel more blessed. My daughter is also excited to begin her Christian education here at ECS. I enjoy spending time with my family, reading, martial arts, and taking care of my dogs. I am so grateful that I can witness the love of Jesus here at ECS.

Bachelor of Education: Simon Fraser University, BC, Canada
Master of Educational Technology: Boise State University, ID
Washington State Teaching Certificate
Certificate of K-12 Online Teaching and Learning
Began Teaching: 2001
Joined ECS: 2002
I love music, art, hiking, beaches, and prayer. I have known ECS as a staff and parent for 10-plus years. My daughter attended ECS from pre-K-8th grade, and I have witnessed the influence of Christian education firsthand. I have enjoyed teaching children throughout the elementary grades, and believe that mastery of basic skills is essential in the primary grades. I look forward to working with other teachers to provide an engaging and collaborative environment as we expand our virtual programs this year. There isn't just one way to teach or learn, which motivates me to seek a variety of ways in which students feel motivated to learn and succeed.
tluce@ecswa.org
425-641-5570 Ext #125
Bachelor of Arts: University of Puget Sound
Masters in Teaching: Seattle Pacific University
Washington State Teaching Certificate
Began Teaching: 2011
Joined ECS: 2015
After spending 20 years in the corporate world as a retail and HR professional, I made a career change to follow my passion and become a teacher. I began my career teaching Kindergarteners 5 years ago at a private school in Bellevue. While I really enjoyed teaching in Bellevue, I really wanted to teach in a Christian school because I believe our most important mission is to raise Christian children. I'm so glad to finally have this opportunity at ECS!  When I'm not spending time in the classroom, I enjoy taking long walks, attending sporting events (especially my children's basketball and football games), shopping, and spending time with my 2 children, husband, and Lhasa Apso Sport.
dmckinney@ecswa.org
425-641-5570 Ext #113
BS Accounting & Business Administration: Central Washington University
Joined ECS: 2008
I am a lifelong Seattle native, currently living in Sammamish with my wife Sheena. Our two daughters attended ECS from Preschool – 8th grade, and Sheena worked here for 13 years.  After spending 25+ years at various executive positions in the grocery & food industry, God orchestrated events that brought me to volunteer and eventually work at ECS.  Along with managing the finances and technology for the school, I also enjoy teaching God's financial principles to our middle school students. When away from the school I enjoy spending time with my family, fly-fishing (well, any kind of fishing is great!), hiking, classic cars, and spending time with my four legged friends.
aolthouse@ecswa.org
425-641-5570 Ext #116
Bachelor of Arts: Washington State University
Child Development Associate Credential
Began Teaching: 2006
Joined ECS: 2017
I am excited and honored to serve on the ECS team! My love for teaching little ones began in Bellevue more than 25 years ago, and I have served in children's ministry ever since! I have enjoyed ­­teaching Sunday school, leading VBS, homeschooling my children, serving as a children's ministry director, teaching preschool and kindergarten, and most recently serving as a preschool director.
I feel blessed to work in a Christian school where I can encourage families of young children in their faith and to trust the Lord in raising their children.  As a mother of three grown children and a teenager, I have always drawn strength from the verse, "Apart from me, you can do nothing," John 15:5.  When we abide in Him, we bear much fruit.
When I'm not teaching, I enjoy hiking with my husband, Steven, and family (including my chocolate lab), gardening, watching my boys play soccer, drinking coffee, and reading historical fiction.
togimachi@ecswa.org
425-641-5570 Ext #120
BA Behavioral Science: San Jose State University (CA)
Master of Journalism: University of California, Berkeley
Joined ECS: 2012
My husband, two daughters, and I moved from California to Seattle to plant Lighthouse Christian Church in Bellevue. Over the years, God has grown our hearts for our community and the world. I enjoy serving in worship and missions at church and spending time with family and friends.
The best part of my job is meeting wonderful families who deeply love their children and watching new families become a part of the fabric of our school. My prayer is that God would use ECS to draw families closer to Him and to raise up young people who know, love and serve Jesus.
swampler@ecswa.org
425-641-5570 Ext #129
BS Speech & Hearing Sciences: University of Washington
MS Speech-Language Pathology: University of Washington
Joined ECS: 2017
I have lived most of my life in the Pacific Northwest (with a two-year stint in Dallas, TX, right after marrying my husband Steve). We have three sons: one proudly serving in the Marine Corps, one pursuing trade school, and one in middle school. I relish the moments when I can be a tourist in my own town and neighboring 'burbs! I am always on the hunt for the next great cup of coffee and am in my happy place whenever I spend time near a lake or our Puget Sound beaches.  I love supporting Eastside families in raising up the next generation to know Jesus, so they can love and serve others with the same heart as his.