CLAY AUWARTER
PE Teacher, Athletic Director
Bachelor of Science:  Cedarville University, Ohio 
Master of Science: K-12 Physical Ed, Health & Athletic Administration, Summit University, Pennsylvania
Certifications:  WA State Teaching Certificate; Lifetime ACSI Professional Certification
Joined ECS: 2019
"Not to us, O Lord, not to us, but to your name give glory, for the sake of your steadfast love and your faithfulness." Psalm 115:1
I am thankful to all for the wonderful start to my time here at ECS.  Everyone has been an encouragement to me every day during my transition here from the south.  I have felt at home in this community from day one.
Originally from the State of New York, I have served the Lord in the states of Michigan, New York, Georgia, Virginia, and now back to Washington for my second tour of duty.
My career experiences include classroom teaching, curriculum development, coaching, and athletic program administration.  Each experience has presented me with opportunities to expand the scope of my knowledge and sharpen my skills as an instructor.  I have helped design a PE program with learning experiences that are highly engaging and focused on progressively building lifetime fitness, sport skills, and Biblical character attributes for every ability and age level from K-12.  Middle school is an ideal time to support students in their physical and athletic development, as their individual interests, strengths, and desires emerge.  As an outcome, they should be prepared to develop the lifetime fitness habits and goals necessary to construct an individual fitness program by the conclusion of their senior year in high school.  Whether students wish to continue participating in sports and athletics at the secondary school level, or simply possess the basic desire to be fit and healthy, I strive to create a coaching relationship with all my students that will provide the challenges for growth through trust and safety.  It is my desire that my students leave my classroom excited and prepared to take on the responsibility for their own lifelong physical fitness, and I draw on my work with experiential education, curriculum development, coaching, and leadership training to promote these outcomes.  In conclusion, I believe physical education programs also correlate positively with a student's overall academic achievement and play an important role in their character development through biblical integration in the classroom and in their athletic endeavors.
Two of my favorite sayings related to Christian School education are:
"God strikes straight blows with crooked sticks." – Old Gaelic saying
and
"Changed lives, changing lives." – Dr. Ruth Haycock
ANNIE AVERETT
Spanish Teacher
Bachelor of Arts: Business Administration, University of WA
Certificate of International Studies in Business – Latin America (CISB): University of WA
Began Teaching: 2014
Joined ECS: 2020
Through each of the steps I have taken in my career, one thing has been certain; the Lord gave me a teacher's heart. It has been a great privilege to teach Spanish over the last six years, in additional to radKIDS.  The opportunity began with 8th Grade Spanish at Islander Middle School, and then continued with a sweet bunch of PreK students at Emmanuel Day School. The Spring of 2020 provided a rare opportunity (let's call it that) to teach Spanish virtually. In a short amount of time, my colleagues and I learned how to best reach young learners remotely, and help "bring back the lost sheep" when needed. Working with 2nd through 5th Grade students at ECS has been so much fun, I truly believe that they are learning how to be "bright and polite" virtually and in-person. I am grateful to the ECS community for the positive impact it has had on our family.
LORI KELL
Jewelry Design Teacher
Bachelor of Arts:  English, Whitman College
Master of Education:  Early Childhood Special Education, University of Washington
Joined ECS:  2021
My teaching career began in the early 1990's when I began teaching young children with special needs – a job which I truly loved, but left to raise my daughter.  Sometime around 2002 I took up jewelry making as a hobby that I have pursued with enthusiasm and turned into a business.
My family came to ECS in 2008 when my first daughter was in preschool.  We love this community where Jesus is at the center of it all, and it is a privilege to have the opportunity to teach my artistic passion to our middle school students.  A few years ago a friend encouraged me to look for ways that the Lord can use my jewelry skills and I am excited for this opportunity that He has presented.
BOB KRAJCI
IT Coordinator, Computer Teacher
bkrajci@ecswa.org

Bachelor of Arts: Computer Science, Sonoma State University
Began Teaching: 2019
Joined ECS: 2019
After a career in Software Development with Microsoft and other software companies, I've come to ECS to teach youth and help with Information Technology. I live in Issaquah with my wife. We have 1 daughter who went to ECS back in 2003. My wife also teaches Preschool at ECS, so we have a lot of history with the school. I desire to teach students not only computer skills, but how to love and serve the Lord in life.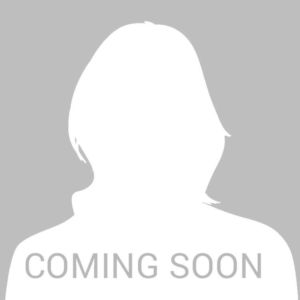 KELLY LARSON
Elementary Music Teacher
klarson@ecswa.org

Bachelor of Science: Multnomah University
Kodály Levels Certificate: Seattle Pacific University
Began Teaching: 2002
Joined ECS: 2021
My goal as a teacher is to joyfully impart knowledge, skill, and confidence to my students for lifelong music making. More importantly, because Jesus has saved me, loved me, and given me purpose, I hope to help my students encounter God and realize their value and capabilities. I want to encourage them to respond in worship and to bless others with their musical work.
My interest in music began as a child, and I began singing in school and church choirs. I continued singing through elementary, middle, and high school, and then studied music in college. Since then, I've directed children's choirs and an adult choir. For six years, I taught preschool-6th grade general music and choir at Bellevue Christian School. And I have taught private voice lessons since 2002 and ukulele lessons for the last couple years.
My husband Darren is the pastor of Imprint Church in Woodinville, and we have two children in high school. Our house is filled with instruments, and noise, and one quiet doodle named Ollie.
LAURA PETERSON
Creative Writing Teacher
Bachelor of Arts:  Spanish, University of Washington
Professional Memberships: Pacific Northwest Writers Association (PNWA), Society of Children's Book Writers and Illustrators (SCBWI), and Redbud Writers' Guild
Began Teaching: English in Japan 2000-2003
Joined Eastside Christian School: 2021
I began my writing career as a travel writer for the The Best Places to Kiss books and eventually became managing editor of the series. I was a contributing author to Her Fork in the Road: Women Celebrate Food and Travel, and my essays have appeared in several online publications.
When the US Navy stationed my husband—and consequently me—in southern Japan in 2000, I discovered my heart country. The three years we lived there inspired me to write a middle-grade historical novel, Tomoe and the Secret Island, about the Hidden Christians of ancient Japan. Although not yet published, it recently won first place in the 2019 Ink & Insights Writing Contest. I'm currently working on my second novel for middle schoolers, a story that takes place right here in WA state.
My husband and I have two daughters. We joined the ECS community in 2019 when our youngest daughter began attending the school. As a family, we enjoy hosting friends from around the world and discovering the best places to eat sushi in the Northwest.
Writing and reading have always played a vital role in my spiritual walk. I consider it a privilege to inspire students to embrace their God-given creativity.
Bible Verse: "Yet I will rejoice in the LORD. I will be joyful in my Savior. The Sovereign LORD is my strength." (Habakkuk 3:18-19)
DANIEL SHIN
PE Teacher
Bachelor of Science:  University of Hawaii-Elementary Education
Master of Science: Education and Coaching (in progress)
Certifications:  WA State Teaching Certificate 2001, Endorsement-Exercise Science 2003
Began Teaching: 1988
Joined Eastside Christian School: 2021
With God all things are possible
Matthew 19:26
I have been a teacher since 1988. My first teaching assignment was teaching Chapter I (now Title I) in Honolulu, Hawaii. I gained my PE certification from Seattle Pacific University in 2003. I substitute taught in every grade and almost every subject in Seattle, Mercer Island, and Bellevue. I became a full-time PE Teacher in Seattle Public Schools at Thurgood Marshall Elementary in 2004. In 2017, I became the PE Teacher at Concord Elementary School. This year, I am so blessed to teach at Eastside Christian.
I am so thankful to be teaching at Eastside Christian Elementary and Middle School. I consider it a privilege and honor to uphold the academic excellence of Eastside Christian. I look forward to building relationships with all students, staff, and parents as we grow wonderful fruit together in Christ.
I celebrated my 25th wedding anniversary this year with my wife, Dee. We have one daughter who is serving the Lord in Northeast China.
I enjoy seeing all students working together, solving problems, and playing together. In my free time, I like to spend time with my family, exercise, and play my ukulele.
FANG WANG
Mandarin Teacher
Finance and Economics Degree: Shanxi University, China
Began Teaching: 2004
Joined Eastside Christian School: 2021
I am from mainland China and bring years of Chinese language teaching experience in the US and China having taught various levels of learners in a variety of learning contexts from tutoring to larger classes. I have worked with students from the ages of 6 to 70 since 2004.  I have worked for after school enrichment programs, organizations, language schools, as well as individual tutoring. I am excited to have the opportunity to help meet the educational needs of ECS by offering customized instruction that motivates students and helps them set and achieve language goals. I have a passion to see students not only simply learn a language but also enjoy the experience through cultural and aesthetic avenues.
As an ardent follower of Christ myself, I am excited about working with likeminded co-laborers in the Lord who have the best interests of the children we serve at heart while supporting families through Christian education. My daughter is a recent graduate of ECS, and I deeply understand and appreciate the value and the level of commitment the ECS leadership places on a quality education. I am committed to using my gift of teaching Chinese see our students flourish in their understanding Chinese language while benefitting intellectually, socially, and spiritually.